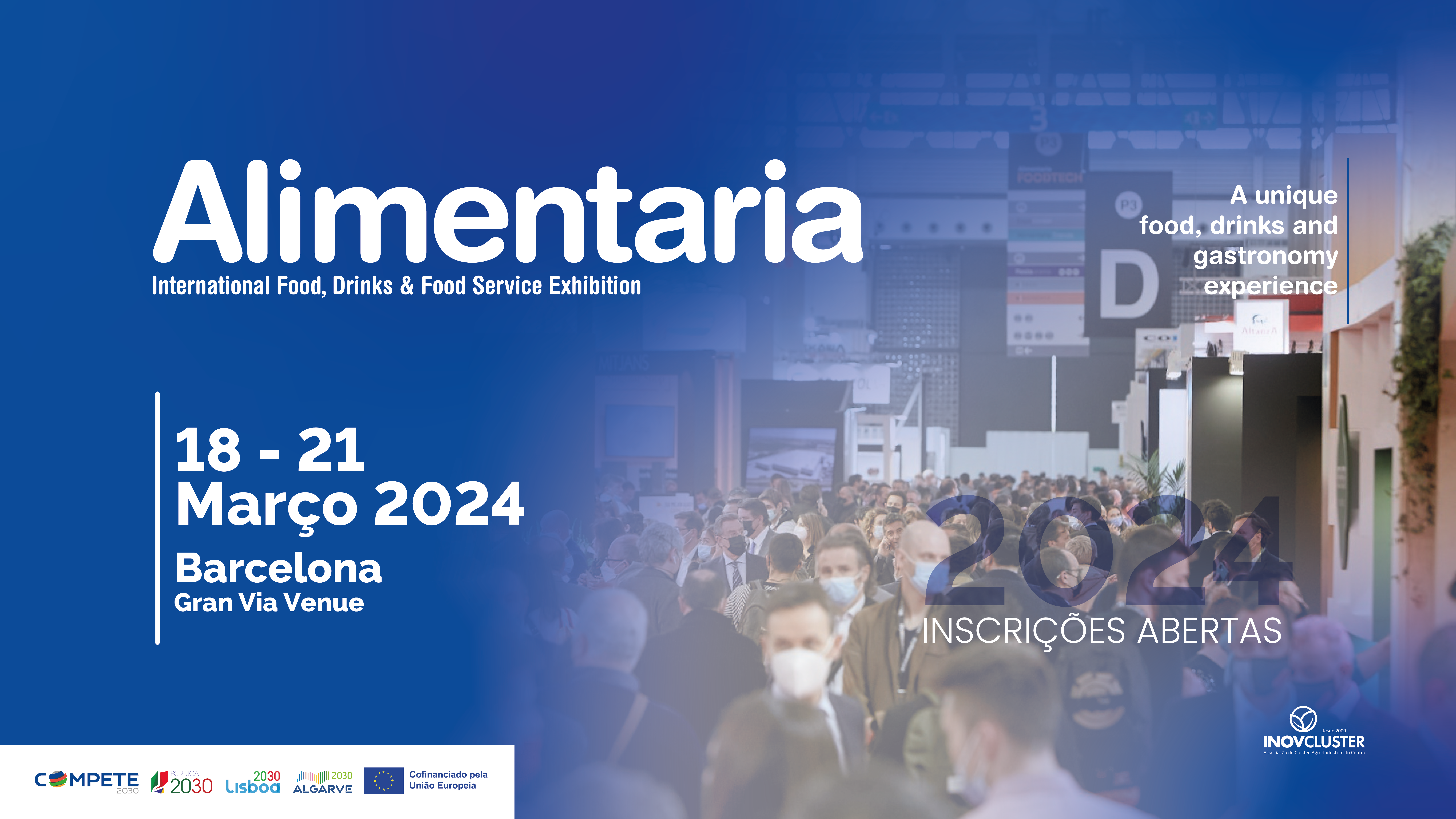 ALIMENTARIA BARCELONA 2024 
Aware of the importance of the Spanish market for national agri-food exports, InovCluster, in partnership with PortugalFoods, is organizing participation in the Alimentaria Barcelona 2024 fair that will take place from March 18 to 21 at Gran Via Venue in Barcelona.
What does it include?
Hire of space + stand and decoration
Transport of goods;
On-site management and technical support;
Study and identification of potential importers/distributors in Spain;
Flight Lisbon/Porto - Barcelona - Lisbon/Porto (1 person per company);
5 nights' hotel accommodation (1 person per company);
Inclusion in the Fair's Brochure;
How much is it?
With travel and accommodation: 8 000,00€ + IVA
Without travel and accommodation: 6 500,00€ + IVA
How to participate?
To take part you must fill in and send the registration form by 15 September to the email international@inovcluster.com.
Will we have financial support?
Companies will be reimbursed in accordance with the legislation on incentives under the Incentive System for the Qualification and Internationalization of SMEs - Joint Project. Companies based in the NUT Norte, Centro and Alentejo have a funding rate of up to 50%. Companies based in the NUT IILisbon, Peninsula of Setúbal and Algarve have a funding rate of up to 40% (allocation for companies based in Lisbon is exhausted. (There is no possibility of financing.)
We are at your disposal for any clarifications you may require.
---
For more information you can contact through:
Inovcluster - Cluster Agroindustrial do Centro
Tel.: +351 272 001 160 (Chamada para a rede fixa nacional)
Email: international@inovcluster.com